The Personal Watercraft Partnership appoint Andrew Norton as Director
2nd December 2020
(01.12.2020) The Personal Watercraft Partnership (PWP) is delighted to announce that Andrew Norton has been appointed as the partnership's Director, effective from 1st December 2020. Andrew has been operating as the PWP's Chairman for the last 9 years and will be swapping roles with current Director, David Pougher.
Andrew is taking on the role after nearly 30 years working as Safety Advisor for the RYA, giving him a huge resource of experience and knowledge to draw upon for his responsibilities within the PWP. As Director his role will include: Liaising with Harbour Authorities, Councils, PWC user groups and Clubs to ensure that waters are kept open for responsible PWC use by promoting the PWP Management Guide. To promote RYA PWC Training and work with the PWC industry partners and retailers to promote PWC usage in a safe and sensible manner.
Andrew says "After a 28 year career at the RYA and Chairing the Personal Watercraft Partnership for the last nine years, I am very pleased to be taking over as Director of the PWP and thank the Partners for their support. I would also like to thank David Pougher for his fantastic and enthusiastic contribution over many years within and as Director of the PWP and I look forward to working with him in his position of Chairman."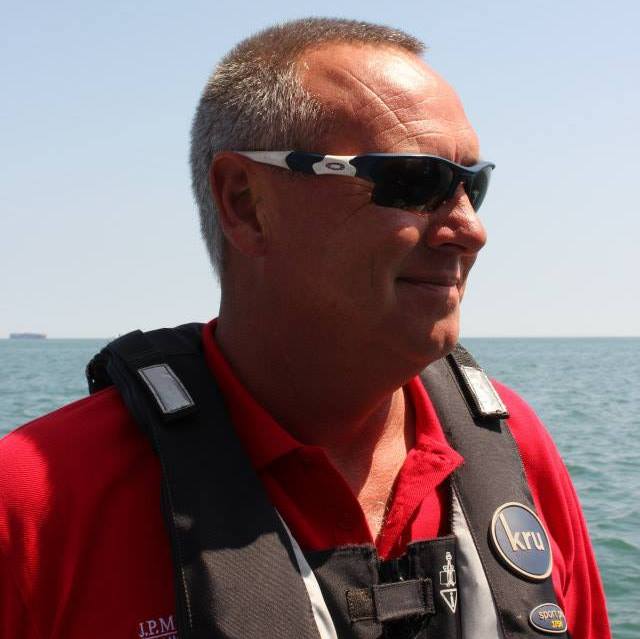 David Pougher, after 7 years acting as the Personal Watercraft Partnership's Director, will in turn be taking up the role of Chairman for the PWP. David says, "After quite some time at the helm I believe that a new pair of hands will benefit the PWP as we look towards the future. Created in 1999, our 21 year history of work continues in representing our industry and the most important factor was to maintain continuity and ensure a fluid transition. Therefore, to be able to call on Andrews's extensive industry knowledge as well as his considerable marine experience looks to be the best solution. I, personally, look forward to stepping back into the Chairman's role and look forward to working closely with Andrew, our Partners, our Industry, our Ambassadors and Users. Anyone and everyone can be assured that my focus to promote and protect is as strong as ever. Our industry enters a new, exciting era and the new, forthcoming PWP Management Guide will be refreshed and brought up to date to assist many commercial and tourism focussed bodies in understanding and creating a successful beach management programme that suits their needs. "
The Personal Watercraft Partnership is excited and enthusiastic in looking forward to this next chapter in the partnership's story.